Gosden House School – Show Round Dates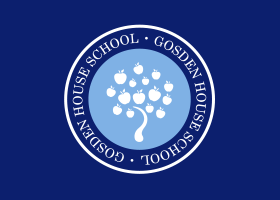 We have dates in the diary for parental show rounds.  These show rounds are for parents who are interested in viewing Gosden House School for their child.
Admissions are arranged through the Local Authority Special Educational Needs Office.  https://www.surreycc.gov.uk/schools-and-learning/schools/school-admissions/applying-for-a-school-place-for-a-child-with-a-ehcp-or-a-ssen
Please contact Anna Chapman or Anita Diniz if you require any further information regarding admissions
01483 892008.
Please telephone the school if you would like to book a place on one of the dates below.
Tuesday 27th March 2018 at 10 am – Focussed on Reception and KS1 parents
Tuesday 24th April 2018 at 10 am
Tuesday 5th June 2018 at 10 am