Government announcement - All primary and secondary schools will close immediately and move to online learning for all pupils except children of key workers and the most vulnerable.  This includes Gosden House School.
Please ensure you check your parentmails as updates will be sent regularly.
Information letters to Parents and Carers
Letter to parents home learning 050121
Letter to parents - Home Learning Offer
EXTRA SUPPORT DURING LOCKDOWN
Class pages are located in Current Parent Resources Class Pages
Home Schooling IT Support
Please see document below which supports with Education City Log ins.
Useful Links
https://www.bbc.co.uk/news/education-55591821
Lockdown Learning: BBC puts school materials on TV, iPlayer and online - BBC News  The BBC is helping school children keep up with their studies amid the latest lockdown to control Covid-19 in the UK. Primary and secondary schools are closed to most pupils, and from Monday 11 ...
www.bbc.co.uk
Useful Sleep Resources kindly shared by Freemantles School.
Contingency Planning For Parents/Carers
Support for Isolation
Free School Meal Support
Active Surrey Support for Physical Activity in School and at Home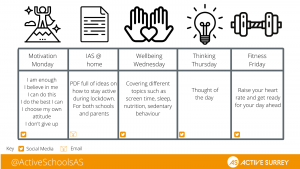 A school with a rich history and a bright future
CELEBRATING 100 YEARS
Gosden House is an outstanding school for young people with learning and additional needs, from 4-16 years of age. Set in extensive grounds, the environment offers students the opportunity to explore and challenge the potential of learners in every aspect. The curriculum has a strong focus on core learning skills and communication. We aim to develop resilience, creativity and social skills in order to support young people to succeed in the workplace and live rewarding, independent lives.
Learning is tailored to suit the needs of the individual and we work in partnership with families and other agencies to support learning and development for the 'whole child'. We have high expectations, and learners take pride in their achievements.
We firmly believe that children facing the toughest challenges every day deserve the best chance to improve their life outcomes. Our children are lively and enthusiastic about every opportunity they are offered and this excitement empowers them to try new things and to engage with learning. We were delighted to have received Ofsted Outstanding December 2019.
Gosden House is a warm and vibrant learning environment with a clear vision:
Growing lives, building futures.
Cindy O'Sullivan | Head Teacher, BEd, Dip.Tchg, NPQH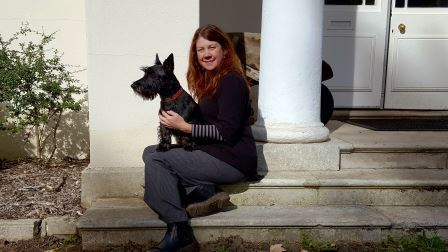 We are delighted to have been awarded Outstanding by Ofsted.
All
Awards
Blog
Mini News
Newsletters
Ofsted
Updates
Videos
Information Regarding Reconnection Co-ordinator Role at Gosden Please find below some information from Meghan Reddick…
I just wanted to let you know that this week the Robin class teachers have gone above and beyond to support for our daughter.  They know she really enjoys writing and her numbers. So they do the set tasks with all the children but have kindly added some extras to push her a bit more. The teacher had even called a couple of times to have a chat to me about how I can help our daughter with these extras. By them doing this she has enjoyed her learning and is thriving with the learning at home. Myself and my husband are very grateful to the staff for being so amazing and we can't thank you all enough.
From a parent
I am so pleased with his progress and the support from all the teaching staff, Gosden is the most wonderful school.
From a Parent
Thank you for all you have done and continue to do for him. He is very happy here, has friends and feels independent. He talks abot continuing onto college and this is really positive in encouraging him to be ambitious - thank you!
From a Parent
It is fantastic to here that we've made even a small impact. I have to say, Gosden is consistently one fo the most open, honest and friendly schools I have ever been to. It's a pleasure to join you all and we will miss it ! Thank you for inviting us. We can't wait for GG in the summer.
From a Supplier
Hi, thank you for all your hard work. and,  you understand our children need face to face and practical work. As always Gosden is brilliant.   We have loved our first week of homeschool. Having the regular Teams sessions keeps us to a much needed routine and we like keeping busy with tasks. Also loving the TA reading sessions.
From a parent
I feel my child is doing really well since he has started and I am pleased with the school
From a Parent