Covid-19 Update Information For Parents/Carers/Gosden Community
UPDATE AND USEFUL INFORMATION PAGES
Useful Guidelines for Parents and Carers to help young people with Learning Disabilities with Covid-19 and Isolation

Coping with Covid isolation CCH for parents and carers
Support for Parents and Carers and Gosden Community from Annie Welch

GHS Support for physical and emotional wellbeing 2.4.20 (1)
1 April Contact Letter from Cindy O'Sullivan

COS Letter 010420
Free School Meals/Financial Hardship – Help during school Closure Letter from Cindy O'Sullivan

Free School Meal Eligibility or Financial Hardship 260320
Microsoft Teams Information

Letter – Microsoft Teams 250320

Microsoft Teams Set up and Usage guide
Tuesday 24 March – Update Letter from Cindy O'Sullivan

COS Letter 24 March Update
Letter from Our Home School Link Worker – Annie Welch

Covid family support
Useful Links for Gosden Children
News – Ofsted
We are delighted to have been awarded Outstanding by Ofsted this month.
https://reports.ofsted.gov.uk/provider/25/125452

Ofsted final report 2019
Introduction and Welcome
A school with a rich history and a bright future
CELEBRATING 100 YEARS
Gosden House is an outstanding school for young people with learning and additional needs, from 4-16 years of age. Set in extensive grounds, the environment offers students the opportunity to explore and challenge the potential of learners in every aspect. The curriculum has a strong focus on core learning skills and communication. We aim to develop resilience, creativity and social skills in order to support young people to succeed in the workplace and live rewarding, independent lives.
Learning is tailored to suit the needs of the individual and we work in partnership with families and other agencies to support learning and development for the 'whole child'. We have high expectations, and learners take pride in their achievements.
We firmly believe that children facing the toughest challenges every day deserve the best chance to improve their life outcomes. Our children are lively and enthusiastic about every opportunity they are offered and this excitement empowers them to try new things and to engage with learning. We were delighted to have received Ofsted Outstanding December 2020.
Gosden House is a warm and vibrant learning environment with a clear vision:
Growing lives, building futures.
Cindy O'Sullivan | Head TeacherBEd, Dip.Tchg, NPQH (National Professional Qualification for Headship), MA (Special and Inclusive Education)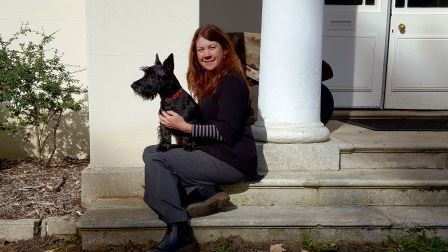 Useful Links for Gosden Children
Please find below some useful websites for Children
Childnet
Childline
CYP Haven
Kooth
NSPCC
TERM DATES and DIARY DATES
Visits to Our School
Currently visits to our school are all on HOLD
If you are looking for a place for your child, you should contact Surrey County Council SEN team in the first instance.
2020 Dates
Tuesday 2nd June
Tuesday 16th June
Tuesday 7th July
If you would like to book onto one of these visits, please email:
Admissions are arranged through the Local Authority Special Educational Needs Office.
https://www.surreycc.gov.uk/schools-and-learning/send
Please call the school if you require any further information regarding admissions 01483 892008. Alternatively you can call Surrey County Council SEN Support on the above link.
Show rounds at Gosden House are run by the Head Teacher and the dates for these are shown at the top of this Home Page on the right hand side. Please contact Anna Chapman or Anita Diniz in the School office to book a place on one of these show rounds.
achapman@gosden-house.surrey.sch.uk
Children attending Gosden House School will have either a Statement of Special Educational Needs or an Education Health Care Plan (EHCP).
Our school provides a personalised education for children with a range of complex learning difficulties including speech and language and those with an additional diagnosis such as Autistic Spectrum Condition.
Gosden House is made up of Primary (Reception to Year 6) and Secondary Departments (Year 7 to Year 11)